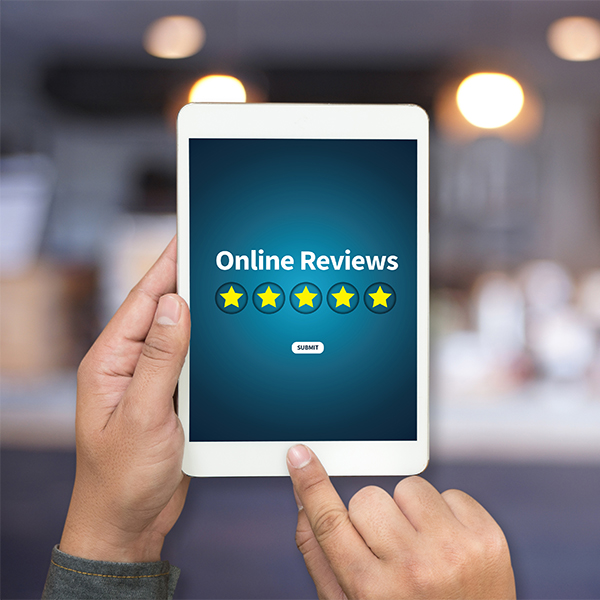 At Right-A-Way, LLC we strive for 100% satisfaction in everything we do. We value your opinion and invite you to tell us and others about your experience with us. Please take a few moments to tell us what you think by leaving us a review here on our website.
Reviews of
Right-A-Way, LLC
(Based on 16 rated reviews)
08-Jul-2023
Product or service reviewed: AC
My AC went out and these guys came out and had it fixed and cooling in less than 20 minutes. Super friendly, honest, and reasonably priced. Very impressive! I will definitely be using them going forward!
11-Nov-2022
Product or service reviewed: Furnace Repair
I left town for a couple of days and turned the furnace on. I came home and realized the furnace never turned on. My apartment complex contacted Keith and he rushed out to my apartment. Very professional and skilled in his field. I will definitely be keeping this company in mind for my future house.
Roberto Theiss
Indianapolis, IN
18-Jul-2022
Product or service reviewed: Service
Im very hard to impress but Keith did just that, such a great company. Our AC went out and I called first thing on a Monday. Keith was here pretty quickly, identified the issue and immediately resolved it. Fair, honest and trustworthy. Very highly recommended!
Jack England
Foetville, IN
03-Jan-2022
Product or service reviewed: Furnace and Heat Pump Install
Fast, Friendly and Honest!!! I called on a Monday morning, when my heat had stopped working and they sent Fred out to my house that afternoon to check it out. Keith then stopped by that evening with quotes for removal and replace my furnace and heat pump. He was able to complete the job by the next Monday. I cannot say enough good things about the Keith, Crystal, Fred and the crew. They were very professional and completed the job in the time frame they promised. I would highly recommend them for any HVAC work that you need done.
09-Oct-2021
Product or service reviewed: Furnace repairs
I cannot express my gratitude for Keith and his team. After buying a brand new furnace and AC unit from another company.during winter, i was without a furnace in the dead of winter. 52 degrees in my home. First time, right a way came out, fixed the electrical running from my furnace to my box. While here, noticed said company didnt put a flute liner or cap on my chimney. Once again, came out and fixed. Getting foundation work, my ducts were rotted through and crumbling. Called right a way. That day, they came and looked. Here the next day fixing. They are extremely professional. Always nice and great at their profession. Thank you Keith, Crystal, Fred, and James for always taking care of me and tiny crawl space. I highly recommend them.
Stephanie Gates
Greenfield, IN
17-May-2021
Product or service reviewed: A.C.
WOW! To find someone this reliable, honest and actually resolved the problem the same day. In this day and age that is amazing. My dad is an old Vietnam Vet and Retired welder and refuses to get help from anyone but he is getting older and finally caved in. Called due to a problem with his AC. They came out a few hours later. Talked us through all the problems and solutions thoroughly, and had the fix that day. Plus gave us a break on the service charge. He was SOO impressed. We will be using them for all future services.
30-Dec-2020
Product or service reviewed: Service call
Keith and Fred came out to my rental to do a 2nd opinion needed for concerns of another company product/service issues that been going on for 2 days and numerous house calls. They spent over an hour checking out the furnace , under the house and answering our questions/concerns..... we did not ask them to complete any repairs/updates at this time. The furnace unit in question was only 8 months old. Ovetnight, more issues. Keith and Fred came out next morning and rewired the unit . This was what Keith told us day before was the issue. They completed their work in a very timely manner. Professional at all times. Will recommend them to anyone who needs service of any kind.
Julie Zamora
Greenfield Indiana
17-Aug-2020
Fast, friendly and efficient, would recommend
20-Jul-2020
Product or service reviewed: Repair of A/C
Called at 8:00AM on one of the hottest days. Stopped between jobs just to see what was going on and was able to fix and be on his way in less than an hour. Fixed and working great. What could have been a long hot day ended with a great experience. Will recommend to friends and family
09-Jul-2020
Product or service reviewed: Install and Service
If you are looking for a fast and reliable heating & cooling company, this is the company for you! They gave me great service and the price was very reasonable.
Barbara Silver
Fortville, IN
09-Jul-2020
Product or service reviewed: Full Furnace and AC install
I would totally recommend this company for furnace and AC installs! They arrived at exactly the time they said they would. Their install was accurate and done in a timely manner. I slept great for the first night in weeks! I was even on a budget and they gave me a great deal! I would recommend this company to all my family and friends! Thank you so much for your great work on my home.
Brittany White
Indianapolis, IN
29-Apr-2020
Product or service reviewed: Air & Heating serviced
Great service with reasonable rates, friendly & reliable service, would recommend.
29-Apr-2020
Product or service reviewed: Furnace repair
Great service!!!
29-Apr-2020
Great people, fair pricing and excellent service.. Go above and beyond to solve your problem and very fast repairs.
Stefanie Young
INDIANAPOLIS
29-Apr-2020
Great service. Great people.
26-Apr-2020
Very kind people! They care about their elderly clients and their community!